Caring 4 Kids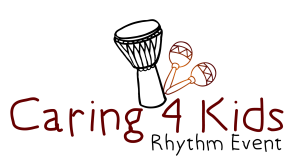 Come have some fun! 
Celebrate our community's children & families and make music together! No music experience necessary
April is National Child Abuse Awareness month. Instead of just focusing on the problem of child abuse, this coming April we are celebrating families coming together to create the community we want to live in:  A community that is vibrant and strong with families that have their needs met and is consciously caring for kids.
Survivor Healing Center is partnering with the City of Watsonville to host the Caring 4 Kids Rhythm Event during Earth Day/Day of the Child Festival. Come make music together with our facilitator Don Davidson!
When:
April 22, 2018
3-3:30 pm: Rhythm Event
3:30-4 pm:  Ice Cream
Where:
Watsonville Plaza
350 Main St.
Watsonville, CA 95076
Free ice cream for all who visit our table for resources on preventing child sexual abuse.
In case of rain, please join us that day and time at the Youth Center! 
The Caring for Kids Rhythm Event is made possible through the efforts of many people in our community.  For a complete list of our 2017 Caring 4 Kids Sponsors, please click on this link.
To make an event donation online, please follow this link. Checks can be mailed to:
Survivors Healing Center
104 Walnut Ave. Suite 201
Santa Cruz, CA  95060
831-423-7601
To stay up to date on the latest news and events, stay connected on Facebook.