"Hit by Lightning" by Amy Pine, SHC co-founder, and Tamora Pellikka is a music video created to encourage people to talk about, prevent, and heal from sexual violation.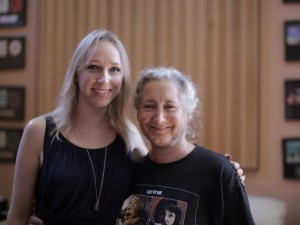 Tamora Pellikka and Amy Pine
In particular, it encourages survivors to release the burden of shame and take pride in the strength it takes to heal. Please check it out and "Like" and "Share" on Facebook or with anyone you think can benefit. It is also in Spanish as well as English and you can buy the song on iTunes. The Hit By Lightning Project is trying to get this out in as big a way as they can. All responses to the song are appreciated!
You can view the video and learn more by visiting http://www.hblproject.com/about