The smell of burgers on the grill and the sound of music greet care facility residents each fall for their annual Aptos picnic. Volunteers, including members of the Surf City Kiwanis, create a fun-filled afternoon serving delicious food while Upbeats Take Two play the music from days gone by. A lively show from Next Stage Productions provides laughter and applause.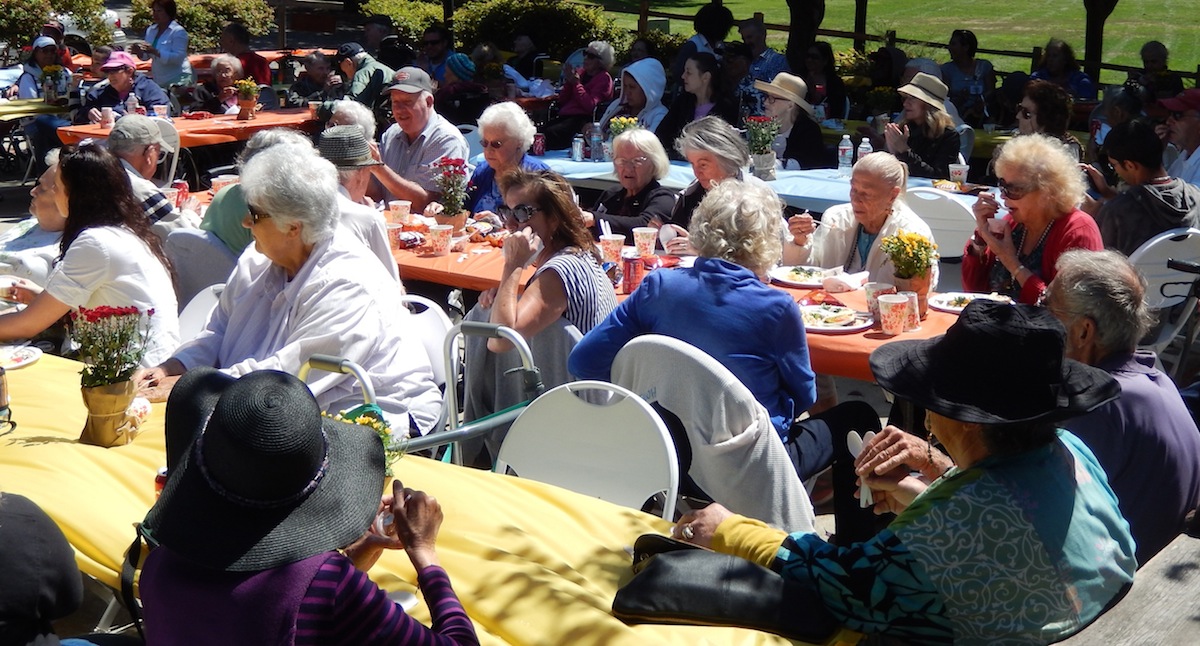 No picnic would be complete without cheese for the burgers, chips, salads, sodas, ice cream and  you! Please join us to celebrate our venerable residents in a perfect picnic in our beautiful fall weather! 831-459-8917 x208 or email Sondra Cohelan

Enjoy pictures from our 2016 picnic here.