A Welcoming Place for Survivors of Child Sexual Abuse
Survivors Healing Center is a safe and confidential place for survivors of child sexual abuse. Our goal is to empower those victimized by sexual abuse and to prevent sexual abuse of children and youth in our community. We provide a safe and supportive healing environment using a client centered process, encouraging everyone to practice self-compassion, to speak their truth and show their emotions.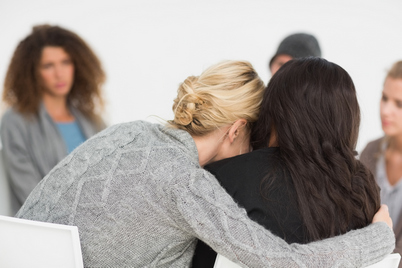 We offer an opportunity to speak out, to break the silence, and to find hope and healing.
Do you experience depression, anxiety, panic attacks, flashbacks, difficulty sleeping, nightmares, or difficulty being intimate with your partner? These may be responses to child sexual abuse. You don't have to feel this way forever. You can begin healing now.
Survivors Healing Center is a safe place where you will find support, encouragement, and understanding. We can help you recover your self esteem if it has been damaged by shame and silence.
When I saw my group members shake their head 'yes,' they understood, I felt a freedom I'd never known."
Support groups are available for women and men, teenage girls and boys, mothers of survivors, and partners of survivors. We have facilities in Santa Cruz, Watsonville and Soquel. If you would like to register for a group, please download our registration packet: English | Español.
We take confidentiality seriously. Your privacy will be protected.
Survivors Healing Center was founded in 1987 by Ellen Bass and Amy Pine and is the only program in Santa Cruz County dedicated specifically to addressing child sexual abuse. This past year, we served more than 2,000 people though our services and events.
Please help spread the word—we believe we can end child sexual abuse in our community. We invite everyone to participate in our events, workshops, and trainings. Together we can make a difference and end the cycle of abuse.